Your number one in hookah vaping

The social atmosphere of hookah is unique. We also fell in love quickly. But we never became friends with tobacco. Too harsh and in addition inconvenient to use, unhealthy and bad for the environment. That's why we have developed Shiazo. For us and for you.

Hookah has never been so easy

With Shiazo you don't have to be an expert to experience perfect hookah enjoyment. The granular material allows easy and clean handling. Dirty fingers and burnt taste are history!

Endless taste

Everybody is unique - and so are our flavors. Shiazo steam stones are avilable in more than 40 flavors. There is sure to be something for every taste. Have you already discovered your favorite?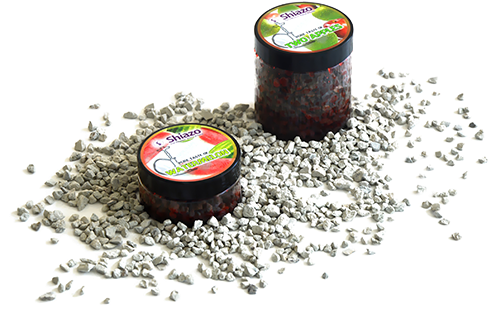 About Shiazo steam stones
As the first steam stones product on the market, Shiazo is redefining hookah since 2010. Shiazo is heated just like tobacco in the head of the hookah, but releases a pleasant flavored vapor instead of smoke. The result: full taste and thick clouds without nicotine, tobacco contaminants and bad conscience. In addition, the usage and dosage is much more comfortable compared to conventional hookah tobacco. Shiazo is available in more than 40 flavors as well as in a dry version for self-flavoring.